The Cat who came for Halloween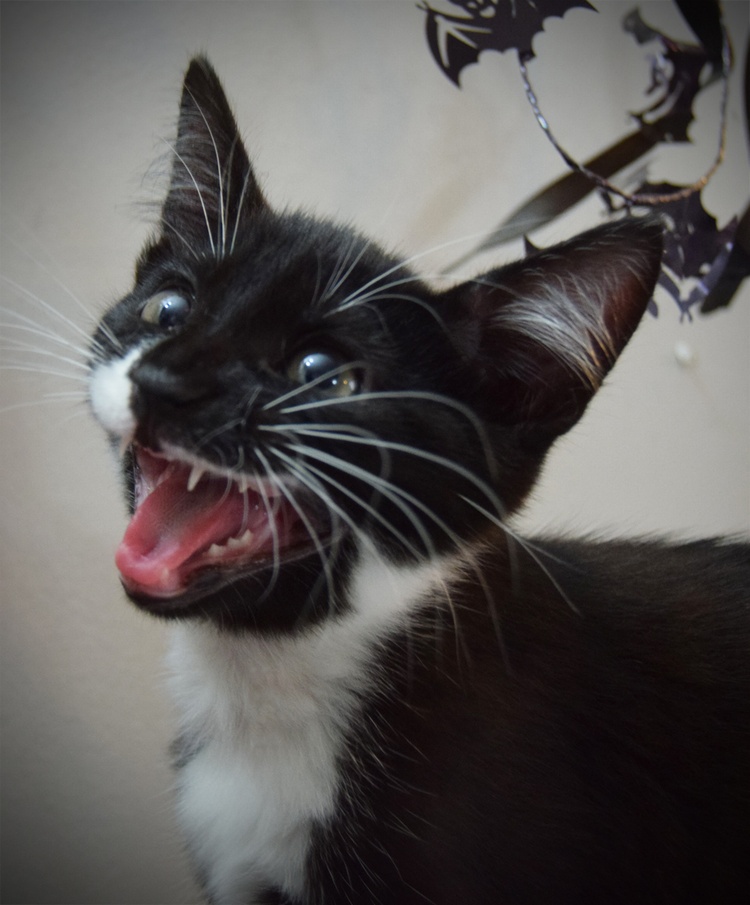 The Cat who came for Halloween

Once upon a time, there was a little black cat.. with white spoofffeeee paws. He had white whiskers, green eyes... and the most beautiful purr.

Now this little cat needed a home; his mummeh and daddeh didn't like him anymore. So his wicked and verreh, verreh nasty human owners decided to cast him out into the world... what was wrong with them? We will never know. Suffice to say, their tale is not worth repeating.

Little did they know, another human mummeh and daddeh had just lost a very, very loved cat. Ginger he was; but with the same beautiful eyes, purr and love.

So when he was cast out into the world, with his little handkerchief on his stick, he wandered alone and lost; until he saw the ginger cat ghost.

"Come follow me" he said, "come follow, and I'll show you a new comfy bed. They've lost me, and they are a'grieving; I think they'll need you, this Halloweening..."

So he picked up his paws, and his tail, and followed along that ghostly trail. A home he found, and without a sound, he walked in and howled.... and he lived happily ever after.